On meeting Baris Karadogan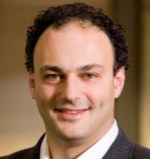 Baris Karadogan is a ComVentures Partner, who specializes in Business Development, focuses on identifying investment opportunities in the Internet, new media and mobile markets. He was on a 2 day visit to Pune (INDIA) and was with our team all the time. He was encouraging, helped us quickly identify areas we need to focus on the technical front which will impact the business aspects.
Being a developer himself once, he still have the inkling feeling of how developers feel about the applications they develop. He was thus able to give us quick guides on how and where to improve. Personally, I was immensely thrilled and overwhelmed interacting with him closely during his tenure here.