Olacabs, a bad User Experience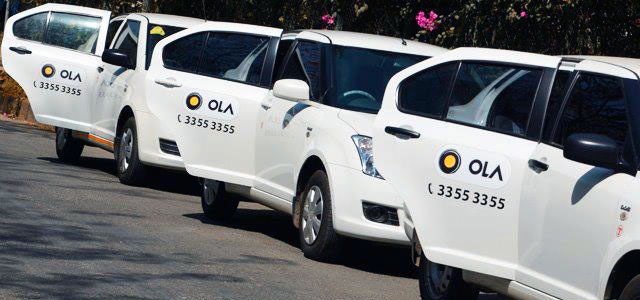 India is on a 48-hour stand-still with the 'India Bandh' called by the All Trade Union. They are protesting against privatization, outsourcing, violation of labor laws, price rise and several other burning issues of the country, trade unions of banking, insurance, public sector undertakings, transporters, and unorganized sectors.
Nope, I'm not going to write about the India Bandh (general strike) but more of a personal experience with Olacabs - an Indian Startup with over $8M in Series-A fund.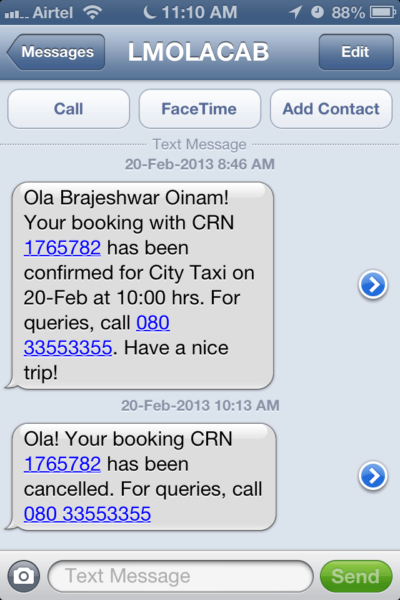 With our new office setup in Indiranagar, Bangalore, every day is an excitement being in the office - working, playing, and being with the team. Yesterday, with the Bandh announced, I was looking for alternatives to my usual travel medium, the Auto rickshaw aka the Tuk-Tuk.
As luck would have it, Twitter was abuzz with tweets that Olacabs will take special measures to have their cabs available to help the general public, with an added advantage of slashing their fares to that of the auto-rickshaw. All the problems solved! Moreover, I've been looking forward to trying their iOS app, use it and write a nice review about them (what an irony). I was hoping that Olacabs will be the Uber of India.
Today Morning, with all hopes and enthusiasm, I got up and was ready for office. I even confirmed a candidate for an Interview for one of our job openings. I fired up the Ola App, and 'booked' a cab. Olacabs confirmed by Booking and was assigned a 'CRN' Number - 1765782 and the cab will pick me at 10 am.
Got dressed, bags shouldered but by 10:10 am, with no sign of Olacabs, I called up their Customer Support. The voice on the other end wailed "Ola" multiple times and I even got to know that Ola means 'Hello' in Spanish. A 'Subhalakshmi' picked up the phone after about 3 minutes and she was pretty blunt, wasn't really listening to me or she could not understand what I was asking. I had to ask her if she really speaks English. I asked for something and she blurted out something else. Of course, I got the fact that my cab was canceled and they were 'no longer servicing in my area.'
Well, looks like Olacabs did something without proper planning and their PR Stunt is just that - a PR Stunt. Yes, I'll try them again, give them another chance but today was such a bad User Experience that I won't expect much from them. They are just another service company with a Spanish name and like every other taxi company, will not try to provide a good user experience and differentiate from the lot.
Aug 30, 2013: Uber launches in India.