Powered by Detroit, 2005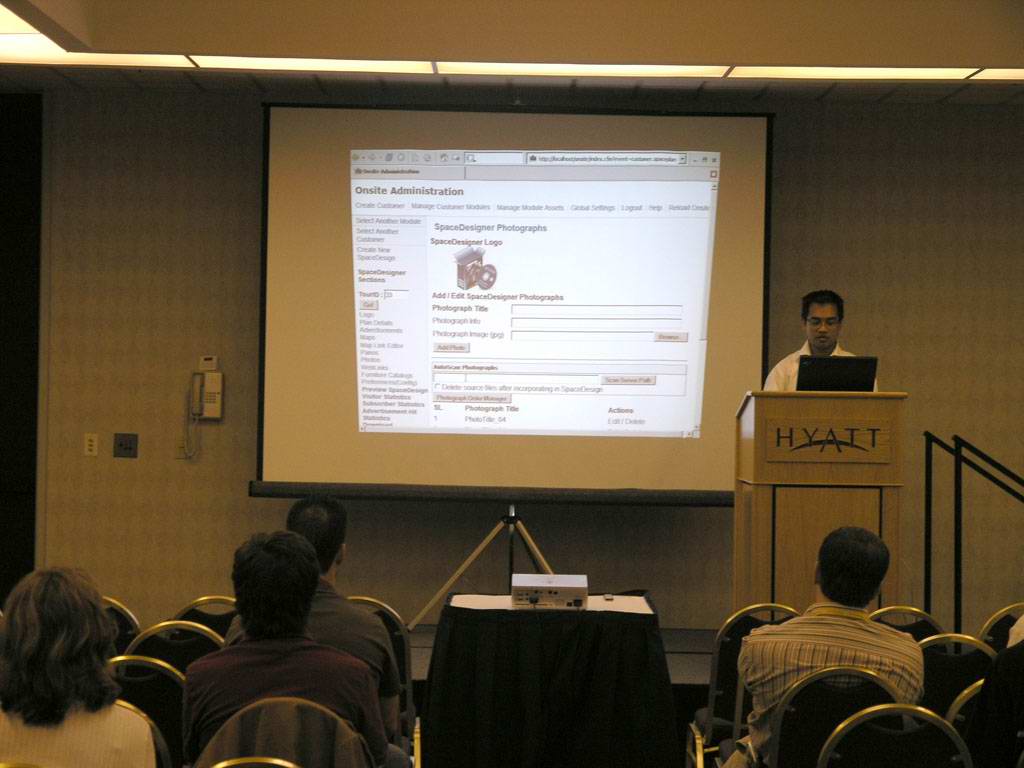 The Powered by Detroit, Apr 9-10, 2005 at Hyatt Regency-Dearborn, proved to be a good starting ground for me. I enjoyed the two days very much, met many people. I liked the questions/answers part of my session more than my actual presentation. Both of my sessions were not really Powerpoint Presentation oriented, so it is difficult to give away a presentation slide or anything similar. I showcased two RIAs done with Macromedia Flash, Flash Remoting, Flash Communication Server and ColdFusion.
Besides all the nice people, the one person who would love to talk on anything and whom people love to listen was Michael Dinowitz, House of Fusion. I particularly liked him talking about Comics, which was also perhaps his specialty. Met up with Oscar Trelles. I went to the Ford Museum with Oscar and we had a good time. Finally, met Edward Sullivan in person, shook hands with Ben Forta, chatted with Doug Hughes of Alagad.