The Da Vinci Code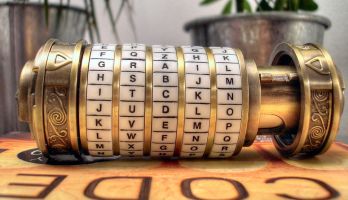 India was supposed to screen The Da Vinci Code along with the world on May 19, 2006 but due to the controversy, it was decided that the movie can be screened but with a disclaimer at the beginning and at the end of the movie that the characters are fictious, and the movie is a work of fiction. Well, that delayed the movie release by a week. Finally, The Da Vinci Code is being released in India today (May 26, 2006).
Yesterday late in the evening, I went to see the preview screening of The Da Vinci Code and found the movie good against all the not-so-good reviews that abounds the internet. Nonetheless, I felt that it was a bit slow-paced.
I felt Tom Hanks (who played the famed symbologist Professor Robert Langdon) did not get much chance of displaying his versatile acting skill in this movie. Having read the book earlier, I was perhaps expecting the movie to deliver more. Anyway, the movie was a good-to-see movie.
Check out Caesars Box, and the code - 128-10-93-85-10-128-98-112-6-6-25-126-39-1-68-78.